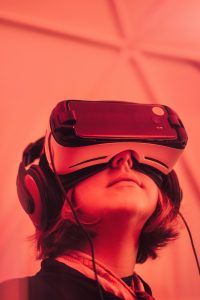 Our latest research reveals deep demand for PhD skills across the digital domain and cyberspace, from engineers to storytellers and editors.  But is it all a game?
This week we look at gaming, including AR/VR applications, and cybersecurity.  Today's "video gaming world" has over 2.5 billion gamers worldwide and is approaching over $90 billion in annual sales (this and more mobile gaming statistics sourced by Khaled Shaalan); indeed, these impressive user demand numbers will continue to propel demand for new ideas and professionals with expertise for years to come. Moreover, the "gamification" of many industries suggests that we are still at the early stages of video and game design application, with new forays into digital health and wellness, aerospace, politics, technology, human resources and education, to name only a few.  Higher-order skills are needed across data science and engineering as well as in the humanities, such as social and consumer analysis, the writing of fiction and non-fiction, and design thinking, to name only a few areas.
Cybersecurity, which includes gaming, offers its own separate domain of career paths across private sector industries such as banking and industry and more generally within government institutions. If you are mission-driven, this may be a good fit.
We would encourage you to learn more about these digital industries: the space between working at Riot Games and contributing to US national security offers a wide range of choices.
HSS
Researcher, Unpublished R&D Product, Riot Games
Business Development Product Specialist, Google Play
Interactive Media Producer, Cortina
User Experience Researcher, Yext
Cybersecurity Assessment Analyst, Grant Thornton (Consulting)
STEM
Senior Software Engineer, Data Architecture, Pocket Gems
Digital AR/VR, Senior Engineer, Deloitte Studio
Sr Director, Enterprise Architecture Strategy, International Game Technology
Senior Specialist, Info Security, BNY Mellon
Engineer, Multiple Levels, Dept. of Homeland Security (Science and Tech Directorate)
For access to more jobs as well as archived and searchable opportunities, visit our SmartJobs page.  Note: SmartJobs access requires a university affiliation. User-generated jobs are open to all members and can be accessed here.