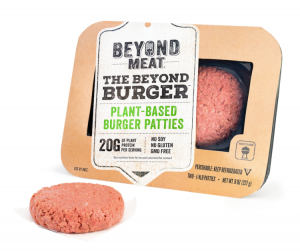 In 2015, a joint USDA and Purdue University report analyzed a set of robust employment opportunities trends in food, agriculture, renewable resources and the environment between 2015-2020.  They found a broad range of jobs in business, government, education, food and materials production, and food science and engineering, many of which were not being filled.  Today, the so-called FoodTech sector has also expanded dramatically, employing highly skilled PhDs and those with advanced degrees and entrepreneurial skills, including jobs in food security, safety, sustainability and delivery.
From this deep pool of potential jobs and career ideas, we unearthed a veritable feast of opportunities in the food and agriculture sector.  What we found was everything from plant science to using machine learning to enhance food security, sustainability and wellness programs for families in the US and around the world, research into food allergies and microbes, policy positions directing food initiatives at leading foundations, data analysis for restaurants, positions managing coffee farming and Coca-Cola around the world, and re-engineering how and what we eat.
HSS
Director, Food Initiative, Rockefeller Foundation
Zero Hunger on Campus, Campaign Director
Development Director, International Rescue Fund
Coffee Program Director, TechnoServe
STEM
Scientist, Product Development, The Coca-Cola Company
Researcher, Machine Learning for Agriculture and Food Security
Safe Food Project, Senior Associate, Pew Charitable Trust
Senior Plant Scientist, Aero Farms
Dietician, US Department of Veterans Affairs
For access to more jobs as well as archived and searchable opportunities, visit our SmartJobs page. Note: SmartJobs access requires a university affiliation. User-generated jobs are open to all members and can be accessed here.