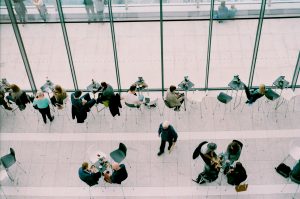 Domain expertise and excellent writing skills can be a powerful combination in the job market, as represented in this week's cache of open positions.  Specifically, we found significant demand for technical writing skills related to public policy across a range of specialties, from forestry to fiscal policy to medical human rights issues (see below).  Private sector, foundations and policy shops need PhDs and other advanced degree holders to solve problems and support advocacy across a range of issues–and those with applied research and writing acumen are well placed for meaningful careers in this field.
To learn more, peruse some information here as well as links to medical, science and technical writing associations.  Or check out median salary and related data from the Bureau of Labor Statistics including future estimated hiring trends (above the national average).  Finally, reading through specific job postings might also provide you with a better sense of what potential employers are looking for and want to achieve (as well as clues to how you might fit with the job).
HSS
Senior Researcher, The Boston Consulting Group
Senior User Experience Researcher, The New York Times
Technical Writer, Learning Capabilities and Technology
Technical Writer, Veeco Instruments
STEM
Post-doctoral, Machine Learning in Drug Design, Pfizer
Senior Researcher, Physicians for Human Rights
Senior Medicaid Researcher, Mathematica Policy Research
Program Manager, New York Academy of Sciences
For access to more jobs as well as archived and searchable opportunities, visit our SmartJobs page.  Note: SmartJobs access requires a university affiliation. User-generated jobs are open to all members and can be accessed here.
If there are areas of work you would like us to explore in more depth, please contact us at smartjobs@versatilephd.com.
We want to hear from you.