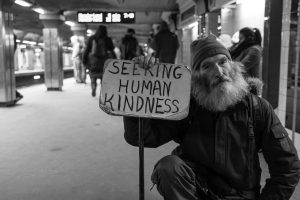 Does the prospect of working in the commercial world get you down?  Is your academic or life mission focused on changing the world, but not working for Google?  If so, perhaps a career in the non profit sector is for you.
There were over 1.56 million non-profit corporations registered in the US by 2015, a more than 10% increase from 2005. 75% of these corporations were public charities. In 2017 alone, private giving exceeded $400 billion.  Giving is often linked to solving problems–and the demand for PhDs and those with advanced degrees are an integral part of this work.
To learn more about the scope and size of the non-profit and charity sector, what sub-sectors are most active, and how funding trends point to new areas of development, you can reference the National Center for Charitable Statistics.
In terms of potential jobs and ideas, we look this week at a number of opportunities from career pathways to youth; working with at-risk communities and homeless services; managing programs for a wide range of causes and advocacy groups; researching and promoting rule of law around the world; or developing and managing programs for family programs, health, urban development, earthquake engineering, national parks, international rescue operations, and girls who code.  In other words, there are opportunities as diverse as the problems we face, and try to solve, every day.
HSS
STEM
Research Fellowship, Analysis of Cancer Surveillance, CDC 
Program Manager, Life Science Conferences, New York Academy of Sciences
Research Scientist, Reproductive Health and Family Formation Child Trends
Program Coordinator, Earthquake Engineering Research Institute (EERI)
Senior Plant Scientists, Aero Farms
Program Manager, Life Science Conferences, New York Academy of Sciences
For access to more jobs as well as archived and searchable opportunities, visit our SmartJobs page.  Note: SmartJobs access requires a university affiliation. User-generated jobs are open to all members and can be accessed here.
If there are areas of work you would like us to explore in more depth, please contact at smartjobs@versatilephd.com.  We want to hear from you.