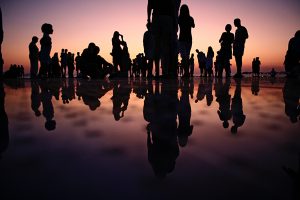 How relevant are your academic research skills to Facebook, the development of pharmaceutical products, or deciphering the infinite range of consumer choice and behavior?
Today's market research utilizes everything from anthropology and linguistics to machine learning in an effort deciphering human behavior, and enterprises–private and public sector–employ a wide array of people across every imaginable specialty to get the work done.  This, of course, is nothing new.  InIncreasing demand for market research skills has been a theme we've highlighted in the past, and these trends in hiring continue to favor a level of research skills suited to graduate students and PhDs.
You can find a few useful data points on the general employment demand for jobs labelled under "market research" in a past post here.
As always, we encourage you to explore the SmartJobs page further and to extend your career search from some of the ideas presented here by contacting representatives of enterprises and industries to  knowledge of available options, and your network.  It's never too early or late to start.
HSS
User Experience Researcher, Yext
STEM
Associate Director, Quantitative Insights and Strategy, Kelton Global
Senior User Experience Designer, Moody's 
Senior Manager, NASH Market Development, Intercept Pharmaceuticals
Associate Director, Strategic Digital Analytics
Health Service Researcher, Mathematica
For access to more jobs as well as archived and searchable opportunities, visit our SmartJobs page.  Note: SmartJobs access requires a university affiliation. User-generated jobs are open to all members and can be accessed here.
If there are areas of work you would like us to explore in more depth, please contact at smartjobs@versatilephd.com. 
We want to hear from you.