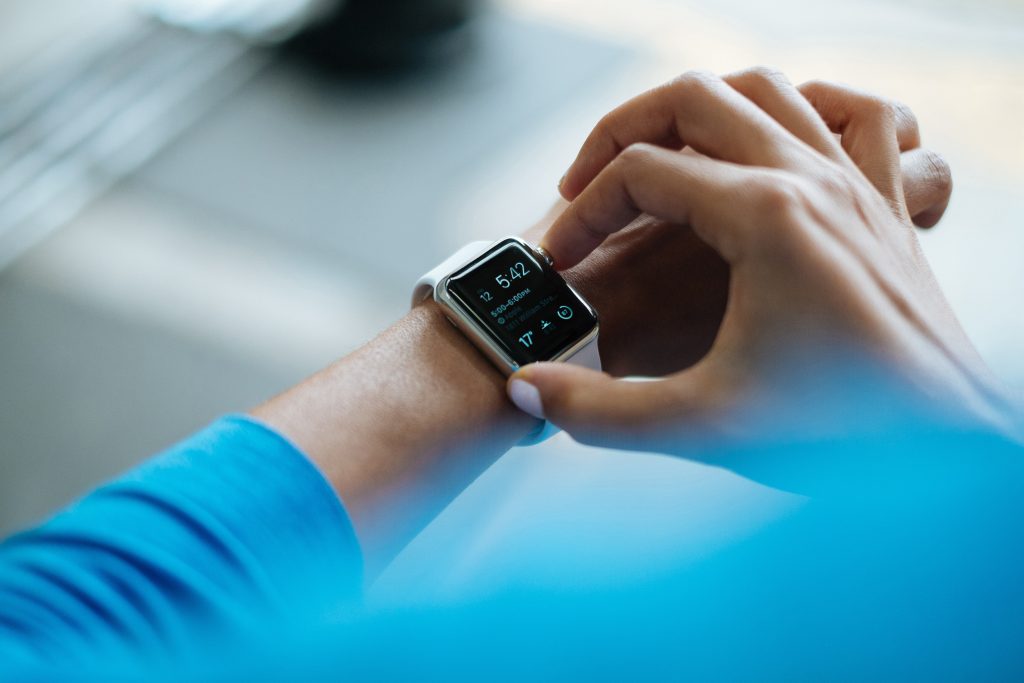 This week's SmartJobs sampling includes research and clinical management positions within the nation's leading university health centers, hospitals and private sector health and medical providers, as well as investigative and research positions within government agencies, such as the US Department of Homeland Security.
But there is more activity afoot within the sector.  This week Google acquired the health tracking company Fitbit, representing another large technology company–following Apple–which is moving into the healthcare area.
This has broad implications for healthcare employment and investment.  Indeed as the chart below illustrates, healthcare is currently the second largest recipient of venture capital flowing to new companies and innovations within the US.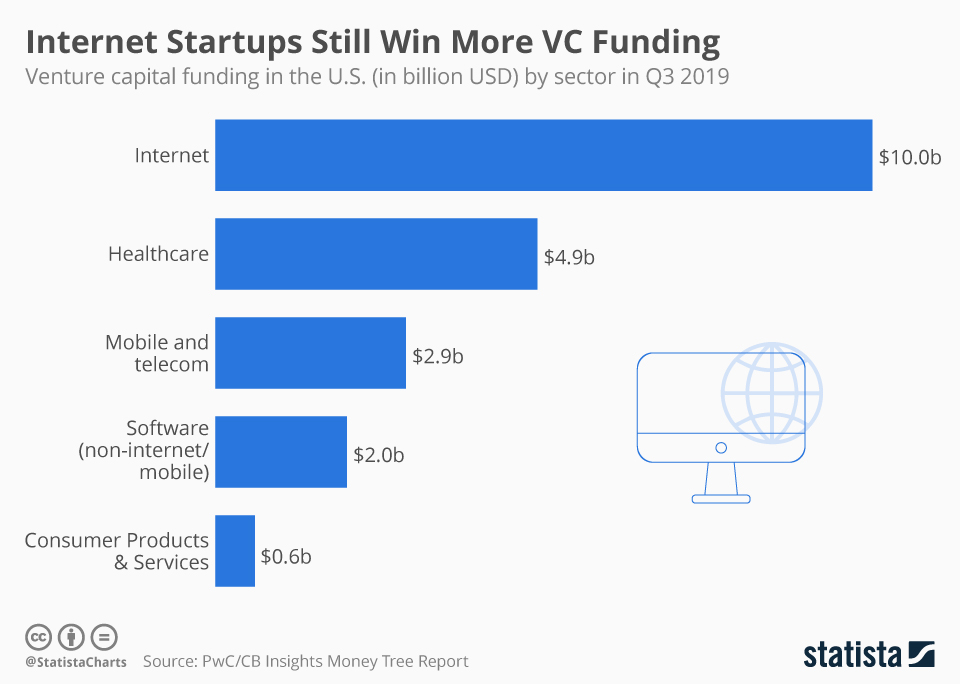 There are other ideas on the horizon as technology is further integrated into healthcare and new ways of care are adopted.  An example of future healthcare jobs across disciplines are summarized at this article at Forbes and this infographic exploring technology areas such as nano-medicine, artificial intelligence, virtual healthcare and robot-assisted surgery.

These are only a few ideas to consider. We recommend that you explore existing opportunities and ideas and use some of these job categories and descriptions in support of your career research and development.  (Note: this week's job upload is heavier for STEM disciplines but there are HSS-related positions available on the research, policy and editorial functions within various healthcare and medical entities). You can start below.
STEM
Trends Editor, Microbiology, Elsevier
Staff Scientist, Baylor College of Medicine
Clinical Research Coordinator, mHealth, UCSF 
Director of Information Systems, BostonPublic Health Commission (BPHC)
Director, Research and Evidenced Based Practice, Mount Sinai
Pediatrics, Health Services Researcher, Children's Healthcare of Atlanta
Associate Principal Investigator, Microbiology, National Biodefense (DHS)
HSS
Clinical Quality Measure Lead, Mathematica
Biomedical Writer, Syneos Health Commercial Systems
Director of Strategic Alliances, Consultant and Carrier Partnerships, Grand Rounds
If there are areas of work you would like us to explore in more depth, please contact at smartjobs@versatilephd.com. 
We want to hear from you.
For access to more jobs as well as archived and searchable opportunities, visit our SmartJobs page.  Note: SmartJobs access requires a university affiliation. User-generated jobs are open to all members and can be accessed here.