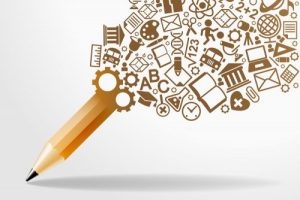 Can mastering writing skills "future proof" your career?  This was the topic of a recent article but the demand for superior writing skills, when combined with deep domain knowledge in a particular field, opens up even more career opportunities for the PhD and post-graduate community.
Editors are now working in a variety of locations (beyond major media centers).  Over 7 per cent are employed in professional, scientific, technical services (an area with significant PhD-level demand) and over 20 per cent are self-employed or freelance, according to the Bureau of Labor Statistics.
We found that many professional and scientific writing and editing jobs are "PhD preferred," requiring not only superior editing and writing skills but also the ability to analyze and identify trends in a chosen field, produce scientific and other research grants, advance public policies, and edit and manage content within professional journals.  Careers in the editing field cut across government, professional journals, NGOs and commercial entities.
This week we have gathered a cluster of opportunities that include freelance and full-time positions.  There are many more to discover (or create), and we will focus separately on editing and content creation within the education field (think Wiley, Khan Academy, education technology) in a future post.
HSS
Editor, Smithsonian Institution Scholarly Press
Freelance Editors, Vera Institute of Justice
Editor in Chief, Data Science Journal
Senior Editor, Nature Research
Freelance Editors, Crimson Interactive
STEM
Editor, Trends in Biochemical Sciences, Elsevier
Senior Scientific Grant Writer, NY Genome Center
Senior Medical Writer, Critical Thinking
Senior Technical Editor, SAIC (Defense Threats)
For access to more jobs as well as archived and searchable opportunities, visit our SmartJobs page. Note: SmartJobs access requires a university affiliation. User-generated jobs are open to all members and can be accessed here.