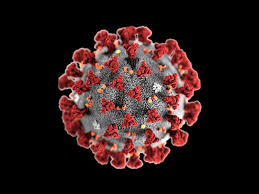 Fighting against the Covid19 pandemic is complex and multifaceted, opening up immediate career paths in the areas such as scientific research, public health, policy advocacy, economics, and emergency communications response, to name a few.
With such an immediate and urgent threat, this week we selected a few hundred open positions relating to the current pandemic and others likely to follow.  Representative positions below range from working for the Centers for Disease Control and Prevention and state governments, health policy at Google, the BioHub at the Chan Zuckerberg Initiative, and scientific research positions across data science, therapeutics, microbiology and other areas.
A broader array of infectious disease and related career paths are included on our SmartJobs page as well.
HSS
Research and Evaluation Communication Specialist, Centers for Disease Control and Prevention (CDC)
Health Outreach Lead, Government Affairs and Public Policy, Google
Research Economist, Centers for Disease Control and Prevention
STEM
Biosecurity Bioinformatics Fellow, Chan Zuckerberg BioHub
Research Scientist, Healthcare Epidemiology and Infection Control (HEIC), New York State
Research Scientist, HCI, Dataminr
Microbiologist, Centers for Disease Control and Prevention
Sr/Scientist, Analytical Development (Potency), Moderna Therapeutics
Director Biostatistics, Vir Biotechnology
If there are areas of work you would like us to explore in more depth, please contact at smartjobs@versatilephd.com. 
We want to hear from you.
For access to more jobs as well as archived and searchable opportunities, visit our SmartJobs page. Note: SmartJobs access requires a university affiliation. User-generated jobs are open to all members and can be accessed here.