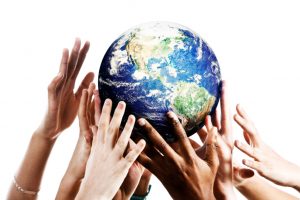 Helping the human condition has always been a growing field. In the US, projected job growth for "social workers" is 16.1% over ten years – more than double the 7.4% national average. Of course, the definition of social work is much broader than the occupational title suggests, and includes a widening range of counseling, data analysis, psychoanalysis, and community impact — all in need of PhD skills.
Our sampling of jobs this week includes working on mental health issues with veterans or trauma recovery in specific communities, measuring the social impact and sustainability of Medicaid, using data analysis to improve social impact initiatives, and a range of psychological, health and wellness counseling on college campuses and in cities across the country.
HSS
Clinical Coordinator, Partnerships for Trauma Recovery
Social Worker, Homelessness, Veterans Administration (Various)
Director of Counseling, Occidental College
Clinical Psychologist, Central Intelligence Agency
Data Analytics Specialist, Family & Children Services of Silicon Valley
STEM
Policy and Research Fellow, Institute for Medicaid Innovation
Behavioral Health Specialist, U of Chicago
Neuropsychologist – Concussion Program, Nicklaus Children's Hospital
Clinical Psychologist, Autism Center, Child Mind Institute
Senior Research Scientist, New Jewish Home
For access to more jobs as well as archived and searchable opportunities, visit our SmartJobs page. Note: SmartJobs access requires a university affiliation. User-generated jobs are open to all members and can be accessed here.