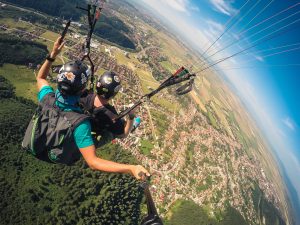 Employers consistently place work experience high on the list of recruiting attributes. This can be particularly important for PhD candidates and graduates, where years of academia can be perceived as a lack of "real" experience.  Internships are one way to improve this perception.
If you are considering a PhD-level internship next spring or summer, or simply interested in seeing what is on offer, the time to start looking is now.   You can find lists of internships directly on enterprise websites that fit with your interests, from Greenpeace to Google to the Central Intelligence Agency. For reasons on why internships can create a positive outcome, see this report from NACE.
To get started, we have collected a wide range of PhD or advanced degree internships on our SmartJobs page this week, including a few representative internships below including within think tanks, national security research agencies, environmental groups, financial firms and space travel ventures.
Perhaps it's time for you to explore.
HSS
Program Intern, Partners for Development (PfD)
Communications Research Graduate Internship, ACLU
Private Sector Engagement Intern, World Wildlife Fund
Research Intern, National Security, CNA
Communications and Special Projects Graduate Intern, Aspen Institute
STEM
Data Science and Analytics Intern – TransUnion Insurance
Quantitative Analyst, PhD Intern, D.E. Shaw
2020 Summer Intern, Engineering, Aurora Flight Systems (Boeing)
Editorial Intern, Cell Press Internship Program
Systems and Integration Engineering Intern Program, Barrios Tech (Johnson Space Center)
If there are areas of work you would like us to explore in more depth, please contact at smartjobs@versatilephd.com. 
We want to hear from you.
For access to more jobs as well as archived and searchable opportunities, visit our SmartJobs page.  Note: SmartJobs access requires a university affiliation. User-generated jobs are open to all members and can be accessed here.