Log in to Versatile PhD and click on the Members button up top. See these two buttons at top right?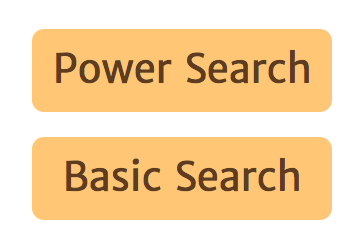 If you are at a subscribing university, you get to use the Power Search feature, which allows you to find VPhD members who meet multiple criteria. For example: historians working in the nonprofit sector in Chicago – or life scientists working in industry in San Francisco – or sociolinguists working in K-12 education. Just click on Power Search, fill in the criteria you are looking for, and view the profiles that come up.
If someone interests you, send them a PM on the VPhD site, asking for an informational interview. They are VPhD members like you, so you already have at least one thing in common, right? Check them out on LinkedIn also, before PMing them, to make sure you have the right information about them.
VPhD makes it easy to contact these people directly. Easier, in many cases, than contacting them thru LinkedIn. Simply return to their VPhD profile and click Send Private Message. Say something like, "Hi, I found you on Versatile PhD and am really interested to learn more about your career. Would you be willing to let me informational-interview you, either over coffee or even just on the phone?" The person will then receive an email with your message. Chances are very good that they will respond.
BTW, it is good practice to keep your own profile updated, in case someone might want to contact YOU!